Jan Bartlema was born in Zwolle in The Netherlands. He grew up in a musical family where both classical and world music were listened to. After starting with flute lessons Jan finally choose to focus on the guitar. Jan studied at the music conservatories of Zwolle and Enschede under Pieter van der Staak and Jorge Oraison respectively.
During his training he also undertook a number of master classes by John Mills, among others. After the music conservatory he furthered his training with Czech Guitarist Milan Zelenka in Prague, with whom he collaborated on various concerts and radio performances in both The Czech Republic and The Netherlands. Additionally Jan performed as soloist in various other European countries, Canada, USA and China. Along with solo recitals and guitar concerts, Jan has frequently performed with Orchestras (like Rodrigo – concierto de Aranjuez , Castelnuovo Tedesco – concerto in D and the premiere of the guitar concerto by Annette Kruisbrink) guitar and choir, guitar and organ, guitar and cello, guitar and piano/harpsichord, and as member of the chamber music group Juerga ensemble, consisting of a soprano, flute and two guitars. In his repertoire he prefers originality and his search for new music has lead him to many pieces that have been specifically dedicated to him by composers van der Staak, Kruisbrink, de Marez Oyens and Ourkouzounov.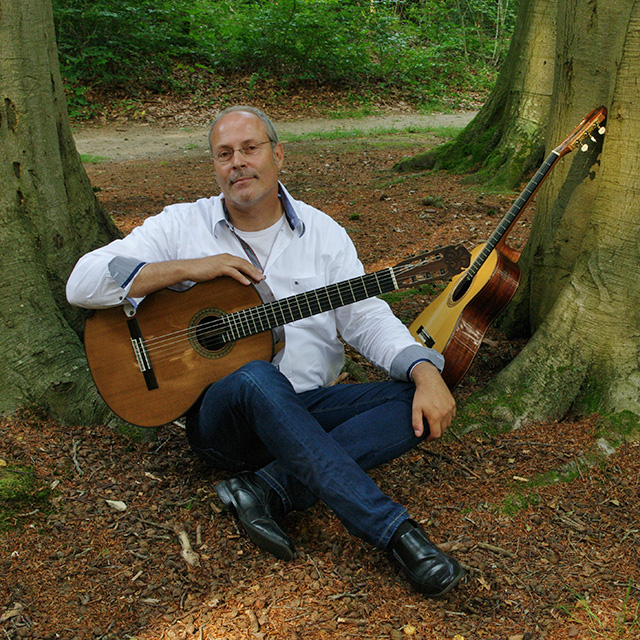 This has resulted in the release of two CDs featuring the works of van der Staak and Kruisbrink, both of which have been highly praised by guitar industry periodicals. Two additional chamber music CDs have also been released by the Juerga ensemble and the Encuentro Guitar Quartet.
Jan's playing is best described as powerful and expressive with a striking nuance of colour. His latest solo album "Oracion" was hailed by the Classical guitar magazine as " a master class in musical presentation and a must-have for all collectors of good classical guitar music".
Jan has also composed and published his own guitar compositions with De Haske Publications in The Netherlands, Les productions d'Oz in Canada and Edition Daminus in Germany. Many of these works are written as educational pieces for solo guitar, duets and ensembles but also include concert level pieces. Further more compositions for guitar with diverse combinations such as choir, theatrical percussion and flex band (brass, woodwind, guitar, bass, keyboard and percussion). Additionally Jan has supplemented his education with choir directing courses.
Currently Jan teaches music in the Music Teacher program at ROC Friese Poort in Drachten, The Netherlands.